Brown Lips The Blessing browns are back
Today there are many types of makeup for your lips, where a whole range of possibilities and combinations are open for the customer to buy the one that best suits their needs. In recent months, brown lipstick has become fashionable again, a classic from the 90s that has been losing strength over the years but has regained its power today.
We know that you want to be fashionable and the order of the day. Therefore, today at .com we are going to explain everything you need to know about brown lips, as well as the different possibilities it offers and the most recommended brands.
In this article we will mainly talk about:
Brown Lips: Why are they back in fashion?
Different types of brown lips
Recommended brands of Blessing Browns
If you want to find out everything you need to know about brown lips , do not miss out on reading this article, in which we will explain all the keys from the first line to the last.
We started!
Brown Lips: Why are they back in fashion?
Brown lips were a trend of the 90s that was very fashionable, but over the years it was losing strength quickly. It is a very complicated trend although, since last year, they have become fashionable again.
There are many people receptive to having chocolate colored lips. Therefore, an almost obvious question arises: Why have they become fashionable again? In March 2016 we saw Gigi Hadid at The Daily Front Row Awards with the Blessing Brown, so all our prejudices about this trend completely changed.
Despite having to live with other more popular tones, such as red, pink, nude and violet, brown lips have become a great trend among the mouths of celebrities. Gigi Hadid has been supported by other celebrities such as Dakota Johnson, Jessica Alba or Sarah Hyland, popular thanks to the Modern Family series. One of the keys to its success is that it has many possibilities, such as its version in mocha, chocolate, hazelnut, chestnut or coffee.
This lipstick is suitable for any time of the year, being its strong point in the spring and summer seasons, since it is where this color looks best, since it is where wearing striking tones on your lips hits the most. The brown lipstick is perfect to wear with the trend makeup in bronze key that come for the summer season.
The Glossy Brown is perfect to show off a beautiful and very balanced face. Brown is a natural, sexy, captivating color that matches any style. You can wear it in your daily looks with a simple, nude tone and with a slight glossy touch or opt for a dark chocolate and matte color for the days you want to be more elegant.
Shall we move on to the next point?
Different types of brown lips
We have already talked about why brown lips have become fashionable again and, now, we are going to talk about the different types of Blessy Brown that exist according to the type of face you have so that you can choose the tone that best suits you:
If you have a

light face

, it is best to opt for an intense brown lipstick like coffee or chocolate to give

your lips

an

absolute prominence.

The darker it is, the more it will stand out.

If you want to be the center of everyone's attention, choose matte lipsticks, with which you will

get really sensual and very lucid lips.





If your

complexion

is very

dark,

you should choose a

light brown such as hazelnut or chestnut tones.

Light tones

are the most ideal for this type of skin.

Going on the same color line will stake your skin's tan.

You must select the finest color pigments so that you can achieve a better dispersion of the color, being able to achieve

intense and deep colors

, dressing the lips with a very refined rhythm.
If you have

thin lips, choose glossy lipsticks

to create a spectacular volume effect.

However, if your

lips

are

thick, go for matte bars

.
The sobriety that characterizes brown makes it an ideal tone to play with all kinds of color ranges on the face. The most daring girls can combine it with very cold tones in the eyes such as blue or green, while the result will be groundbreaking and totally striking. Lip brown is a very easy color to wear both with very soft eyes and with other very marked ones, creating harmony between the lip and the eye.
One of the characteristics of the Blessy Browns is that, if we do not choose the tone according to our skin, it can give the feeling of fatigue or that it is not suitable for the desired look, hardening the features. For this reason, lipsticks with shades derived from chocolate are recommended to be used in transparent texture to enhance the color, ultra-glossy for a fresh effect and semi-matte to have a sophisticated effect. However, the current trend is to give it a gloss effect with golden touches so that the light can be captured much better, enhance the volume and give a much fresher appearance.
The best trick to show off a perfect brown lipstick is to apply a nude lip liner to the center of the lip , while blending outward. Next, apply the brown stick directly to the lips and, with your fingertips, press lightly so that its color can blend perfectly.
If you don't want to play it and play it safe, the neutral brown lipstick is the perfect choice for people who are less daring with bold, full-color lips. In these cases, there is nothing better than softening your lips with a balm or petroleum jelly and then filling them in with a pencil that is in that shade.
Shall we go to the last point?
Recommended brands of Blessing Browns
We have already talked about why brown lipsticks and the different types of lipsticks have become fashionable depending on the type of face you have. Now, we're going to talk about the best Blessing Browns brands out there for you to wear quality lipstick and make sure your look is incredibly perfect.
Estée Lauder:

This cosmetics company has

a lot of lipsticks

and, among them, we find many with a brown shade.

The American cosmetics brand has the Pure Color Envy lipstick in the Emotional shade, which is a warm brown.
Kanebo:

Although it does not have a very varied color range,

its lipsticks offer the best treatment and care

there is so that your lips are always perfect and look totally flawless.
Clinique:

The colors offered by Clinique

are characterized by being totally striking and vivid.

The products of this classic brand are designed for women with a lot of personality and strength.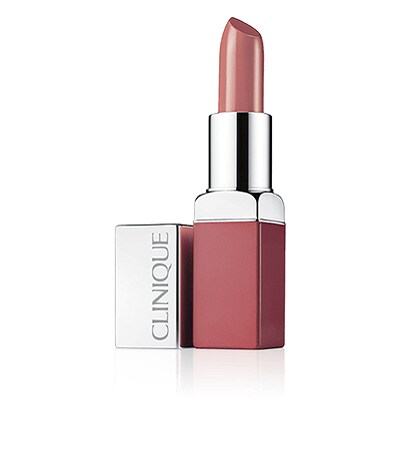 Chanel:

Chanel

is one of the lipstick brands that has the most prestige,

since its lipsticks have a perfect finish, in addition to having a very large variety of colors.
Yves Saint Laurent:

This brand has a

very wide color palette

and lipsticks that are very nice and uniform in your mouth.

Although it does not have much variety in terms of brown lips, it does have several models, always with the quality guarantee that the French brand offers.
Nars:

This brand, which specializes in makeup,

offers you with almost total guarantee that color that you want so much,

which has different tones and textures.

As far as Blessing Brown is concerned, it gives a lot of possibilities, being one of the brands that has the most options when it comes to brown lipstick.
Final conclusion
Once we have arrived here, we are going to finish this article, and we hope that it has been useful to you and that you have learned everything you need about brown lipstick and its multitude of combinations.
Remember that, in order for you to wear a brown lipstick to perfection, you have to see which is the one that best suits your face type and if you have a dark or light complexion, since if you don't take this into account, You can have lips with a somewhat artificial sensation and that are not according to your type of face.
In addition, if you want to get a quality brown lipstick, you will surely succeed with all the brands that we have recommended at the end of the article so that you can apply a product that has a lot of quality to your lips.
And that's all.
If you liked this article and it has helped you, do not hesitate to share it through all your social networks.
See you soon.