Makeup brushes: all types for you
Hello Beauties! Today we have to talk about makeup brushes . Do you know what each type is for?
In this post you will find everything you need to know about brushes and sponges: types, how to clean them, tips for a better application ...
Read on and find out!
What is each makeup brush for?
If you are starting in the world of makeup or have used your hands or other instruments to apply the products, this post will be of great help.
We are going to break down the types of makeup brushes one by one, since there is one in particular for each area of ​​the face .
If you are more into makeup sponges, you can also find yours here.
Foundation brush
In this case, the accessory used will depend on the desired result, since the hands achieve a very natural effect and the sponges are perfect for blending in the most difficult areas and for the neck.
For their part, the brushes achieve a highly polished and uniform 'porcelain' effect much stronger than any other instrument.
Brocha Mofeta Pro, Makeup Revolution

(3,79 euros)

Brocha Expert Face Brush, by Real Techniques

(8.79 euros)

Lingerie de Peau, by Guerlain

(34.40 euros)
Brush to define volumes
A good makeup is done by creating volumes and highlighting your best features, so ascending cut brushes are ideal for this.
Contour Broach Pro F105, by Makeup Revolution

(€ 3.79)

Brocha Curve Contour Pro FF01, de Makeup Revolution

(8,99 euros)

Angular face brush, from LA Girl

(14.99 euros)
Powder brush
On this occasion we will use large brushes with a lot of hair that allow us to apply the product all over the face evenly until we achieve the desired intensity.
Powder brush, by Beter

(7.60 euros)

Brush Crush powder brush, from Real Techniques

(14.99 euros)

Meteorites Powder Brush, by Guerlain

(30.53 euros)
Concealer brush
Remember that the function of a concealer is to hide the area and keep it looking natural, so if you apply the concealer with your fingers, you will never completely blend it even though it seems that it is while doing it, in the light of the day you will be able to verify that no.
Sponges and brushes are essential to ensure that the product blends perfectly with the skin and achieve a result that is as natural as possible.
Pro102 Concealer Brush, by Makeup Revolution

(2.49 euros)

Brush for creamy textures, by PuroBio

(9.90 euros)

Brush Concealer, by Clinique

(19.21 euros)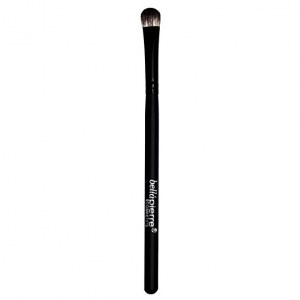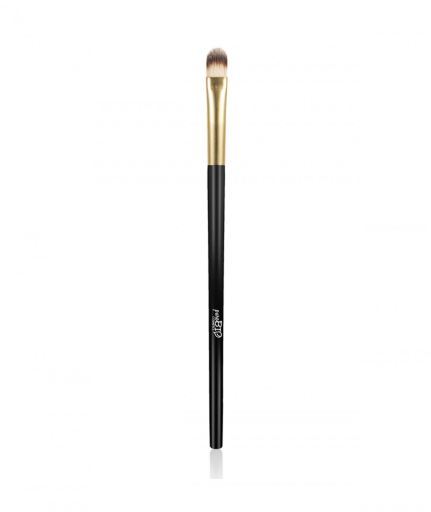 Eyeshadow brush
If you are one of those who apply eyeshadows with your hands, we are not going to tell you to stop doing it, but we are going to tell you to use a mixing brush to blur them and get a gradient effect between one color and another without blurring them.
Shadow brush, from w7

(2.50 euros)

Elite Blurring Brush, by Beter

(6.00 euros)

Shadow brush Marta, by Lewis Amarante

(15.95 euros)
Eyebrow brush
With the brush you will be able to fill in the most depopulated areas, naturally and without being noticed.
Eyebrow brush Pro E104, by Makeup Revolution

(0.99 euros)

Master Edition eyebrow liner brush, by Beter

(3.50 euros)

Angled Shader Brush Master Edition, by Beter

(5.50 euros)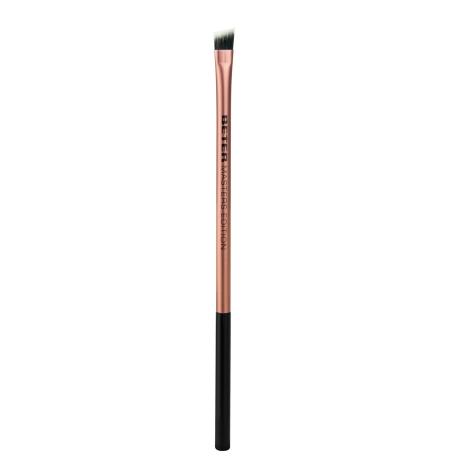 Lip brush
The brush achieves absolute precision that you will not be able to achieve otherwise. In addition, it manages to keep the color at bay for much longer.
Minnie blur brush, from Beter

(2.30 euros)

Lip brush, by PuroBio

(8.90 euros)

Marta retractable lip brush, by Lewis Amarante

(14.95 euros)
So far our selection of makeup brushes. Another fundamental and often forgotten part are the accessories that help us to enhance our face, such as eyelash curlers or eyebrow combs. Both achieve a much more defined makeup and greatly facilitate the application of the products.
How to clean your makeup brushes
After choosing the appropriate brushes for each area, we cannot forget about cleaning them. We must clean them frequently so that they do not infect our face when using them.
To wash them, use a mild soap and warm water. Do not wash the brushes roughly, because you will end up wearing the bristles and they will not apply the product the same.
Never use a dryer or leave them on the radiator, let them air dry.
And a tip that can be great: when your brushes start to wear out and you no longer like the effect they leave on your makeup, trim the tips a little and they will be like new again.
Finally, if you are not convinced by makeup brushes and you are more of a sponge, we leave you several options:
Power Puff, de w7

(1,99 euros)

Glowy silicone sponge, by Beter

(5.18 euros)

Sponge Pro Single Black, by Beauty Blender

(18.50 euros)
Until here today's post. If you liked it, share it on your social networks 😀
See you soon!